THE PREMIER CHOICE FOR DRINKING WATER FILTRATION
Reverse Osmosis Micromax 8500
FULL PERFORMANCE BREAKDOWN
System Tested and Certified by the Water Quality Association (WQA) against NSF/ANSI Standard 58 for the reduction of Arsenic, Barium, Cadmium, Hexavalent Chromium, Trivalent Chromium, Copper, Fluoride, Lead, Radium 226/228, Selenium, Turbidity and Total Dissolved Solids (TDS); against NSF/ANSI Standard 42 for the aesthetic reduction of Chlorine Taste and Odor; against NSF/ANSI Standard 53 for the reduction of VOCs and PFOA/PFOS; against NSF/ANSI Standard 401 for the reduction of Bisphenol A, Estrone, Ibuprofen, Naproxen and Nonylphenol; and NSF/ANSI Standard 372 for low lead compliance.
We recommend hiring a professional plumber to help assist in Reverse Osmosis Installation.
Storage Tank Capacity: 3.2 gallons
Water Pressure Limits: 30 psi
Dimensions                            WIDTH: 16"                        
DEPTH: 5"   
HEIGHT: 16"
FIVE STAGE DRINKING WATER SOLUTION
 STAGE 1 – SEDIMENT FILTER
Protects the entire system by removing dirt, rust and sediments as small as 2/10,000 of an inch
 STAGE 2 – ACTIVATED CARBON FILTER
High-capacity 5-micron graded density porous carbon filter
Effectively reduces PFAS chemicals
Maximum contact time with filter media for de-chlorination with effective adsorption
 ULTRA-FILTRATION (UF)
Super-fine filter creates a barrier to waterborne cysts like Cryptosporidium and Giardia, if present
Self-cleaning process
Reduces particulate matter as small as 1/10,000 of a micron
 STAGE 4 – REVERSE OSMOSIS (RO)
Unique filter allows water molecules to slowly pass through
Reduces the majority of dissolved solids such as Sodium, Selenium, Arsenic, Nitrates and Nitrites, if present
Reduces dissolved metals like Lead, Copper, Cadmium, Hexavalent and Trivalent Chromium, if present
Impurities are automatically flushed down the drain
Processed water is stored in a sealed and sterilized tank
Reduces dissolved pharmaceuticals and biologicals
 STAGE 5 – ACTIVATED CARBON BLOCK ADSORPTION
High density carbon block polishes water from storage tank
Removes unpleasant tastes and odors
Produces great-tasting, crystal clear water

Alkaline Filter is additional and adds minerals back into your purified drinking water
You can change the filters out yourself easily. We offer a subscription service on the MicroMax 8500 Replacement Filter Packs, It is highly encouraged that you change out your filters to keep your water quality high. the typical replacement cadence for a family of four is every 12 months, and the cost on average, is $329 per year.
10 Year Warranty
10-year manufacturer warranty
Easy Filter Replacement
subscribe & save on filter replacements
Water quality you can

trust
Reduces Contaimiants
Reduces up to 99% of over 1,000 harmful contaminants like chlorine, lead, arsenic, VOCs, PFAS, and beyond. By adding the alkaline filter, you can also restore the natural alkalinity and mineral balance of your water.
Energy Efficent
Our Reverse Osmosis System is effective and powerful without the use of any electricity. This makes our system the smart and sustainable choice.
Saves you Money
Our Reverse Osmosis produces clean filtered water for pennies per gallon. This means you won't have to buy countless water bottles or useless Brita Filters.
Better for the Enviornment
By replacing the need for bottled water you will reduce your carbon footprint and use fewer single-use plastics.
Great Tasting Water
Enjoy the added health benefits with pure alkaline water that tastes great and is better for your overall family's health.
Easy to Maintain
Once the unit is installed you have purified water on demand 24/7. Simply replace your filter once every 12 months depending on the amount of use.
Don't take chances with your health
---
The shocking truth is our tap water supply is becoming increasingly polluted with contaminants and chemicals. These contaminants can have serious health consequences, such as increased risk of cancer, neurological disorders, and developmental problems. You need a reliable and effective water filtration system like our reverse osmosis system in your home to protect yourself and your family.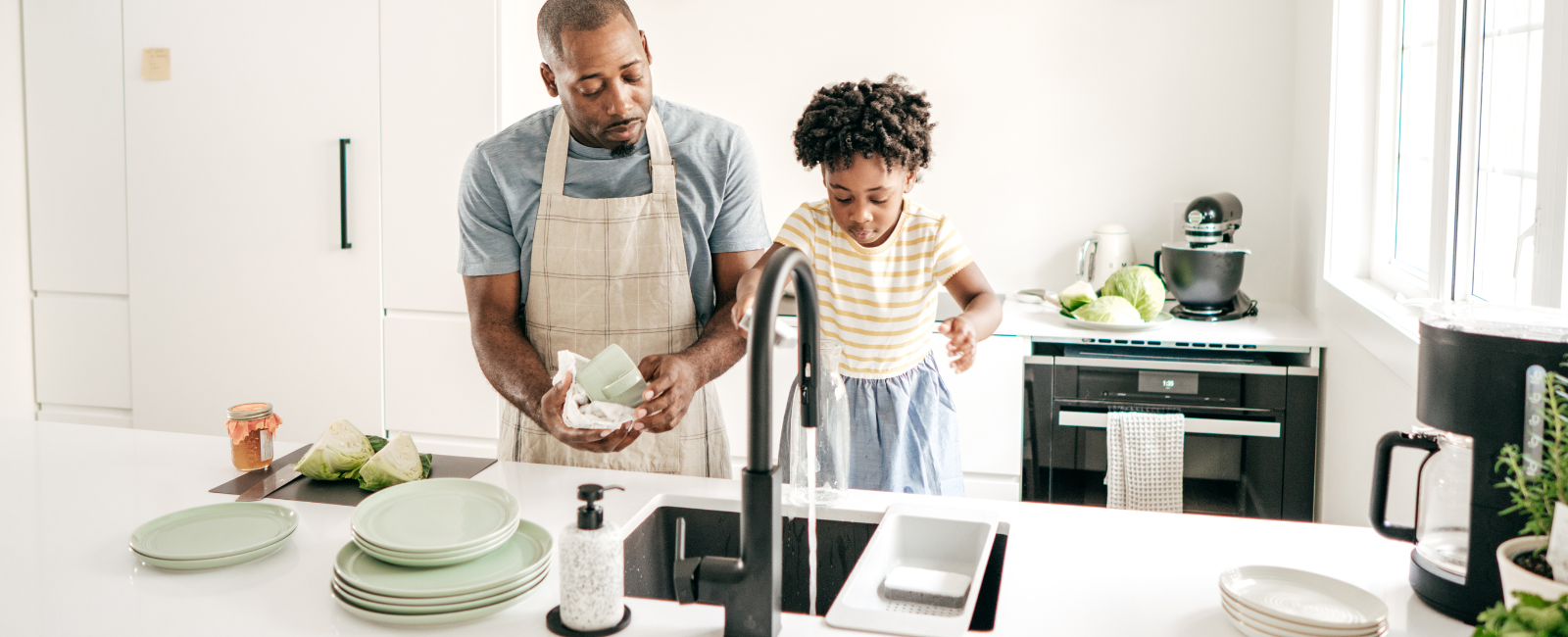 How to Replace your Reverse Osmosis Filter
Press play to watch the full how-to video.
Reviews
---
We let our reviews speak for themselves.
My family and I feel more healthier and energetic since we've started drinking the alkaline water from our new water system. Thanks for showing us what's really going into our bodies and on our skin before and after the installation of our new Goodfor Water system.
Absolutely has been a great investment for us. Our 20-month-old drinks this water as if it were juice ! Our 11-year-old would never grab a glass of water on her own now we find her randomly drinking without having to ask her to. There's just a different feeling to our bodies with this water.
Installation was quick and painless and a few months later I absolutely love our system the water is crisp and good to drink. No regrets, this was truly a great investment for our house and family.
Just got our system a few months ago and we are IN LOVE! No more bottles all over the house and my pets are even healthier and less lethargic! My cat wasn't feeling well; after a slight change of diet and alkaline water My "Fancy Girl is back!" Thank you for changing our family's life.
Best company hands down! Got the system and can tell the difference right away! Was spending so much money on alkaline water and now I get unlimited alkaline water directly from my tap!