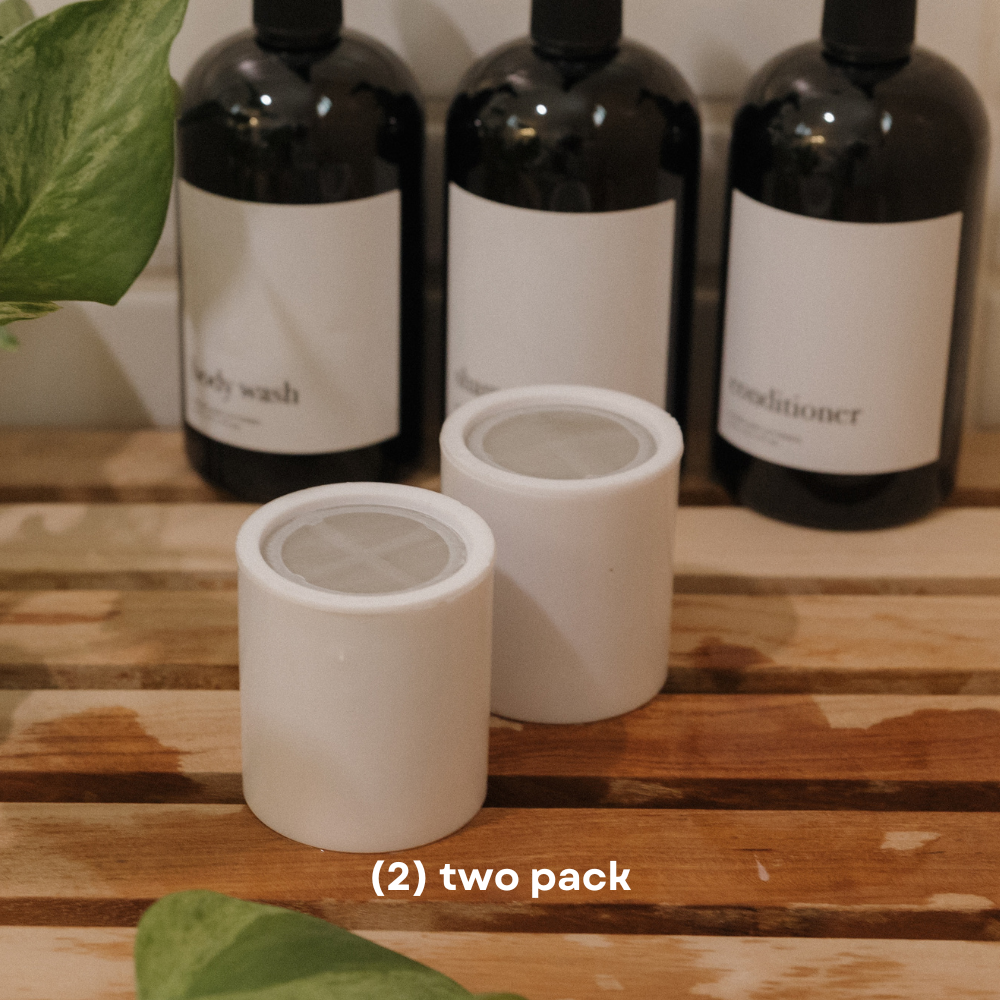 Replacement Shower Filter Cartridges
This is a Replacement Filter for the Goodfor 8-Stage Shower Filter.
our replacement filter shields you from the detrimental effects of hard water, chlorine, and heavy metals. These are the culprits behind skin dehydration and the weakening of hair and nails. Unlike inferior filters that use subpar materials and quickly wear out, our replacements ensure your shower experience remains optimal.
Reduces 99.9% of these toxins.
---
Chlorine
Chlorine is often added to municipal water supplies to disinfect the water. However, it can lead to dry skin, hair damage, and respiratory irritation when present in high concentrations.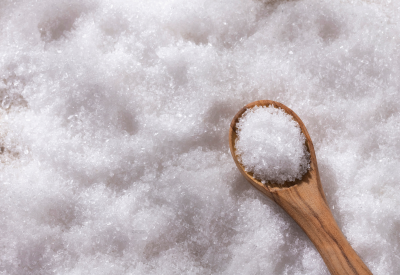 Chloramines
Chloramines are formed when chlorine combines with ammonia. They are a type of disinfectant used in water treatment.
Heavy Metals
Heavy metals like lead, mercury, and copper, might be present in the water due to factors like old plumbing systems.
Volatile Organic Compounds
VOCs can be present in water due to pollution or agricultural runoff. They include chemicals from industrial processes, solvents, and other organic chemicals.
Sediments and Particles
Shower filters with sediment filters or screens can help reduce larger particles, debris, and sediment, providing cleaner water for bathing.
Sulfur and Hydrogen Sulfide
These compounds can cause water to have a "rotten egg" smell and taste. Our shower filter is equipped to address these odorous compounds.
Bacteria and Microorganisms
Our shower filter is designed to address microorganisms, to inhibit the growth of bacteria, mold, and algae.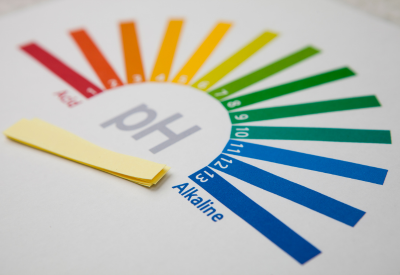 pH Balance
Our filter can help regulate the pH level of the water, ensuring it is more balanced and less harsh on your skin and hair.
Proof in the Pictures
---
This is from a real customer when changing their filter. It's crazy what you might find.
"I'm glad I have your filters to keep me and my family safe! Can you believe the ROCKS!" - Lucy
Bathe in the benefits
Soft & Clean Skin
The alkaline layer improves the pH level of water and keeps your skin soft & smooth

Glowing Healthy Hair
Filtering your hard water to soft water will help reduce any unwanted minerals on your scalp that lead to dehydration and irritation
Maintain Water Pressure
All the microparticles, hard water salts, and sediments are collected by the stainless steel mesh present in the filter which helps maintain that water pressure you love
Prevent Bad Odors
The activated carbon layer reduces bad odor and prevents bacteria growth over time
Prevent Limescale Build-up
Reduces the amount of calcium in your water resulting in less cleaning time and a shiny shower
Reduces Chemical Impurities
Reduces the presence of chlorine, water hardness, and heavy metals to optimize your overall health with every drop
How-to Install the Shower Filter
An easy video guide in under 2min.
Testimonials
---
We let our reviews speak for themselves.
I ordered the shower water filter for my bathroom. It was so easy to install. When I removed the other shower head - the amount of dirt, soot, and build up almost made me gag!! . I love this product. It makes my hair and skin feel great!
I noticed a difference the same day!! We have skin conditions in our family that hard water was making worse and no amount of lotion was giving relief. Now with the goodfor system we all feel a big difference!! I would recommend to everyone!
I'm happy to say that I have been using the shower filter system for two weeks now, and I'm very satisfied with the way the water feels different when I shower. I encourage anyone looking for a water system to give them a call you won't regret it!
My hair dresser recommended a filter-my blonde was turning brassy -since I got the filter I have been very pleased and the color. It hasn't been brassy again -also use the purple shampoo once a week!
I've had a hell of a time with hard water ruining my shower heads and gunking up my tile. So I bought this in the hope that it would at the very least slow down the process, and so far it's working great. Been a month or so and it seems to be doing its job
Frequently Asked Questions
---
Every shower will vary depending on water usage and the quality of water in the area, but we recommend changing your shower filter every 3-6 months for optimal results.

Yes. The shower filter was built with a standard 1/2" threaded connection which is the universal size for standard showers in the US & Europe.

The shower filter is very easy to install. We offer a full step-by-step video and installation guide that is included in the box. It is a simple 3-5 step process depending on your current shower head set-up. If you run into any trouble you can always contact our customer service for additional support.

Hello@thegoodforco.com
The truth is that our water is not as safe as we think. Generally speaking, many water sources contain chlorine, heavy metals (e.g., magnesium, calcium, copper, lead, arsenic), and other chemical contaminants that over time can harm humans' overall health. If you are interested in learning more about your water check out our at-home Water Tests!

Hard water is water that contains a high quantity of dissolved minerals and soft water is water that has been filtered so that the only ion remaining is sodium. When rain falls, it is naturally soft. However, as water makes its way through the ground and into our waterways, it picks up minerals like chalk, lime, calcium and magnesium and becomes hard water. Hard water is to blame for spots on your glass shower door or dishes. Quick Tip: Your body wants soft water!

We accept unused returns in original packaging within 30 days of purchase.